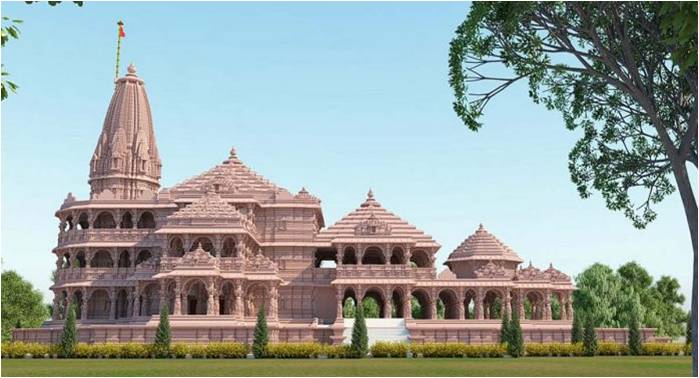 About Us
Ayodhya and its significance
Ayodhya is one of the most important spiritual cities in India and is associated with Lord Shri Ram. It is a place where the famous Shri Ram Temple is coming up to commemorate the place of Birth of Shri Ram. Ayodhya was the ancient capital of Kosala which was termed as Ram Rajya and is located on the banks of the Sarayu river, Uttar Pradesh. Ayodhya is visited by a large number of devotees of Shri Ram from all over the world. Ayodhya Development Authority (ADA) Area is spread across 873.5 sq km and has current population of 11.5 lakhs (1.15 million).
Ayodhya is poised to become a global spiritual and tourism destination with the completion of the Shri Ram Janmabhoomi temple in 2024. It is expected that there will be a huge surge (100,000 per day) in the number of visitors to Ayodhya once the Shri Ram Janmabhoomi Temple is completed.
It is projected that by 2047, Ayodhya will receive more than 10 crore (100 million) visitors annually. Toward this mission, the Govt. of India and Govt. of Uttar Pradesh are in the process of developing numerous infrastructure and area development projects to cater to the massive increase in the number of visitors to the city.
Vision for the future for Ayodhya
Uttar Pradesh State envisages Ayodhya to be developed as a Global Spiritual and Tourism Destination. It is expected that by 2047, Ayodhya will be a leading Spiritual Centre, Global Tourism Hub and a sustainable Smart City.
Hon'ble Prime Minister, Shri Narendra Modi envisions that Ayodhya should manifest the finest of Indian traditions and the best of the India's developmental transformation. He states, "the human ethos of Ayodhya must be matched by futuristic infrastructure, which is beneficial for everyone. Developmental works in Ayodhya will continue in the foreseeable future. At the same time, the momentum towards heralding Ayodhya to this next leap of progress must begin now. It is our collective endeavour to celebrate the identity of Ayodhya and keep its cultural vibrancy alive through innovative ways".
Further, the Hon'ble Prime Minister envisages that "development works of Ayodhya should be guided by a spirit of healthy public participation, especially by the youth". He emphasized on public participation and involving youth strength (Yuva Shakti) in creating state-of-the-art infrastructure in Ayodhya, making this city a vibrant mix of the ancient and modern.
According to him, "Ayodhya is to be developed as a city by and for every Indian that is etched in the cultural consciousness of every Indian. Ayodhya is both spiritual and sublime. The human ethos of this city must be matched by futuristic infrastructure, which is beneficial for everyone including tourists and pilgrims. Future generations should feel the desire to visit Ayodhya at least once in their lifetime. The way Lord Ram had the ability to bring people together, the development
works of Ayodhya should be guided by a spirit of healthy public participation, especially by the youth. He called for the skills of our talented youngsters to be leveraged in this development of the city".
Role of Ayodhya Development Authority as monitoring agency
The Ayodhya Development Authority is the nodal agency responsible for planning and undertaking development works in the Ayodhya Development Authority Area. The Authority has the objective of ensuring sustainable development of tourism to leverage it as a growth engine for regional economic development and generating employment. Another key objective for the Authority is to ensure that all the activities which are currently underway, those that will emerge from the ongoing visioning exercise, and even beyond, are conceptualised and executed in a harmonious manner with maximum efficiency.
Vision for future Ayodhya is structured into an implementable action plan through three goals, sixteen strategies and several projects that shall be implemented by identified stakeholder departments up to 2047.
Vision
Ayodhya to be a Global Spiritual and a Tourism Destination
Goal 1:
Evolving a Global Spiritual Destination
Goal 2:
Transforming into a Global Tourism Destination
Goal 3:
Developing as a Sustainable City
Spiritual City

Knowledge City

City of Celebrations

Pilgrim - friendly Infrastructure
Diversified Tourism

Hub & Spokes and Circuits

Historic city Circuits & Heritage Walk

Harness Ecological Resources and Sarayu Riverfront

Branding and Marking Future Ayodhya

Transport Connectivity & Hospitality Sector
Liveable, Resilient Communities

Green and Solar City

Efficient Transportation

Environmental Sustainability

Efficient and Modern Infrastructure

Strategic Spatial Guide Plan